The landscape cables knitted scarf is my new winter scarf. It was a fun and easy project to knit. I think the landscape cables are the easiest cables to knit and they look very good too. The landscape cables knitted scarf is a textured scarf perfect for the cold weather. And if you make it extra long as I did it will give you extra warm looking very chic at the same time.
I love landscape cables, I've already made a blanket with this pattern and now I'm working on a cardigan. These cables form a deeply textured fabric that is mesmerizing to the eye, and it works so beautifully for any project you want to knit.
For the Landscape cables knitted scarf you will need 400 g Dora Dark teal 100%acrylic and 4.5 mm needle;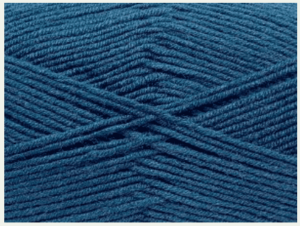 This yarn is a really soft yarn with wonderful, airy volume, suitable for crochet and knitting projects. It is produced from 100% acrylic of very high quality and comes in a huge selection of colors. Whether you knit or crochet with this yarn, the stitches will stand out nicely and clearly. If you're allergic to wool, or if you want to opt-out of animal fibers for other reasons, you can replace it with this great acrylic yarn for a soft and lovely result. The soft yarn is suitable for lots of creative, colorful projects. It definitely does not scratch and is comfortable to work with and wear on the body. Here you can buy this great yarn: http://bit.ly/3pb9iKv
Abbreviation:
RS= right side;
WS= wrong side;
sl= slip stitch;
cn= cable needle;
sts= stitch
K= knit,
P= purl;
C10F= Slip next 5 stitches to cable needle and hold at front of work, knit 5 from left needle, knit 5 stitches from cable needle;
C10B= Slip next 5 stitches to cable needle and hold at back of work,  knit 5 from left needle, knit 5 stitches from cable needle;
Pattern instructions:
Cast on multiple of 15 stitches plus 2.
1. Row 1: knit all stitches;
2. Row 2: purl all stitches;
3. Row 3 (cable row): k1, C10F, *k5, C10F*, repeat *-*, k6;
4. Row 4: purl all stitches;
5. Row 5: knit all stitches;
6. Row 6: purl all stitches;
7. Row 7: knit all stitches;
8. Row 8: purl all stitches;
9. Row 9 (cable row): K6, C10B, *k5, C10B*, repeat *-*, k1
10. Row 10: purl all stitches;
11. Row 11: knit all stitches;
12. Row 12: purl all stitches;
Repeat the pattern from row 1 until you reach the desired length.
My scarf has 92 stitches and is 280 cm (110 inches) in length.
This is the chart for the stitch pattern:
You can wear this scarf wrapped around your neck:
Or you can make a City Slicker Knot: fold the scarf in half lengthwise and wrap it around your neck, then pull the loose ends through the loop that was created by the fold.
If you have a hard winter too and you want to stay warm every time you go outside this scarf is perfect for you. You can make it wider and then you will have a blanket scarf! You can choose what color you love, this pattern looks gorgeous in any color. Or you can choose to make something else: a cardigan, sweater, hat, blanket, pillow, or a baby blanket.
I can't wait to see your ideas!
Here are some great knitted and crocheted patterns for scarves:
If you like my hat, you can find the pattern here:
https://turcoazcuvanilie.ro/2018/12/10/serendipity-hat-and-cowl-knit-pattern/
I can't wait to see your photos with this Landscape cables scarf knit pattern, you can use the hashtag #turquoisewithvanilla on Instagram.
Follow my Facebook and Instagram pages to see my current projects.
And Subscribe to my YouTube channel for my video tutorials:  https://www.youtube.com/channel/UCUpzoP-RDaJV1_2kvJMh5QQ/videos
*Some links may be affiliate links, allowing me to make a small commission on any products purchased through my recommendation. Please note that this does not influence my opinion or recommendations in any way.
Copyright 2021 Turquoise with vanilla. All right reserved. This pattern and photographs of items on this site are property of Julia Bleau @Turquoisewithvanilla. Also, please DO NOT sell the pattern and claim this pattern as your own. The pattern is for personal use only and may not be translated or reproduced in another language. So please respect my rights, DO NOT share or publish this pattern anywhere without my permission. You can sell the items made with this pattern but please credit Turquoise with vanilla as the designer.